Mother Nature obviously heard me complaining about the unseasonable weather, because we woke up this morning to a chill in the air and a ton of fog.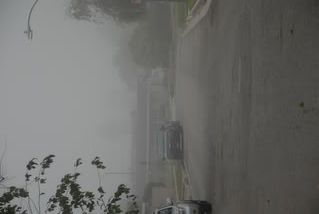 In fact, I wore a sweatshirt to drop McKay off at school! It was lovely.
The fog didn't last too long, probably just long enough to cause a headache for people driving to work...so it was nice and clear for the rest of the day. Still, I don't think we saw 80 degrees. Much better, mother nature. I thank you.
I took the boys and Oakley (our dog) to the park after school to try and get some pictures of them. Gentry was being a pill and acted exactly like a 4 year old (which is exactly what he is). Without fail, every time I took a shot he'd make a face.
This is just a small sample of what he gave me to work with.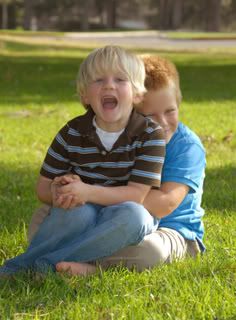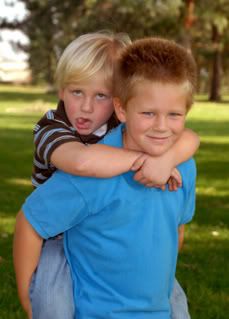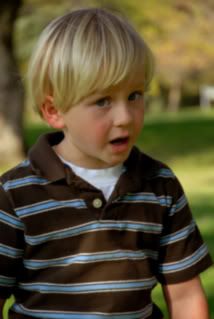 BOOGER.
It wasn't a complete loss though because I kinda like this one.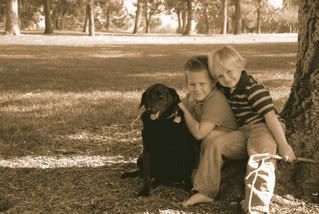 Plus they played on the playground for awhile and that meant that I was avoiding all of the things that I needed to be doing which was quite enjoyable. Of course, that means that I'll be doing them tomorrow. But I'll worry about that tomorrow.